Our Mission 
At Family Narrative Project, we help people from a broad range of backgrounds tell the stories of their families. We believe that family can be defined in many ways. Our Mission is to connect this generation to those that came before and to the many generations that will follow. We work both to save and share stories, believing that by giving form and permanence to stories of courage and resolution, of success and heartbreak, we provide a needed resource to both individual families and to the human family at large.
Coming Workshops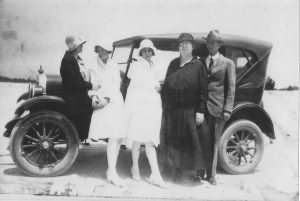 Register here for a free one-hour workshop, Writing about Photographs, to be held through the Swannanoa Valley Museum on September 26 at the Black Mountain Library in Black Mountain, NC.
And register here for a three-hour workshop, Writing the Holiday Letter, which we will be hosting on Saturday, November 4, at the Renaissance Hotel in Asheville, NC. Cost is $45. We will make writing that yearly letter a joyful and relaxed process. Plenty of free parking.